THE BEGINNING OF MIRACLE
MILESTONE 01
ASPIRATION

With a strong desire and curiosity about beauty and anti-aging science, Mrs. Tryde, our Co-Founder, who is a seasoned consultant for various luxurious skincare brands in the past 30 years.
She takes part in the product development process and deeply understands the brick-and-mortar of a successful skincare. As a skincare enthusiast, Mrs. Tryde has been obsessed with trying new innovations and understanding the science behind the hero products.

❝What made real beauty?
Skin rejuvenation with nutrients absorption directly from outside to inside.❞
- Mrs. Tryde (2021)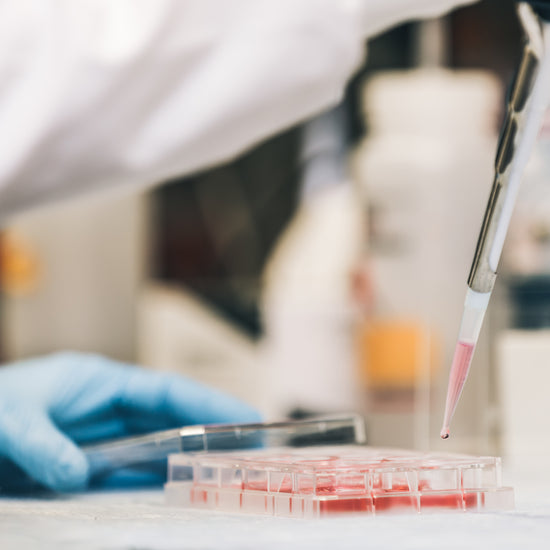 MILESTONE 02
CONNECTION

The turning point of the story came when Mrs. Tryde met Dr. Schauffert, a biochemist, medical doctor, dermatologist and dermatopathologist, who led a Swiss skin research team and shared the same curiosity in finding the best skincare products - the ones that our skin cells can absorb directly, nutritiously and effortlessly.
Mrs. Tryde tried it and instantly realized this hidden gem is even more powerful than any product she had ever used in the market.
❝To be honest, I believe that if you want to have healthy skin, you should not blindly use skin care products without knowing whether your body has really absorbed the nutrients needed by the skin to achieve "real skin improvement".❞
- Dr. Schauffert (1992)
MILESTONE 03
LAUNCH

As you can imagine, the two industry experts share the same missions, goals, and the same dedication to formulate a new skincare collection that makes use of the most advanced technology and delivers visible and long lasting results, not only to the skin surface but deep down to every skin cell.

After years of research, experiments and tests, here finally comes the official launch of this revolutionary skincare range - Miracle. It is a miracle that proves the hard work of Mrs. Tryde and Dr. Schauffert. It is a miracle from us, and for you to explore.
Good things take time. Perhaps a miracle takes even longer. It takes 30 years for Mrs. Tryde to finally come to her dream skincare, and Dr. Schauffert also used 20 years to achieve this miracle. However, with Miracle, time will never be a concern anymore. It is because time will never leave a new mark on your skin.